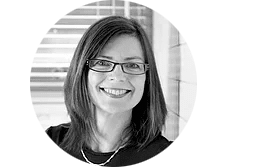 Gentle Acupuncture for Babies, children, teenagers and adults
The clinic is fully open for all patients and is COVID secure
Welcome to Clare Ward Acupuncture.
I qualified with a degree in Traditional Acupuncture in 2006.  I worked for many happy years at Deddington Health Centre, Bloxham and Banbury but I now work from my clinic in Milcombe, near Banbury. I am a compassionate person and I understand that every individual is different regardless of symptoms and will treat you as such. 
I am qualified in Traditional & Japanese Acupuncture and Biomedical Science and Nutrition. I have taken specialist training to treat babies, children and teenagers using very gentle non-insertion techniques.
I will spend time with you in a consultation before the course of treatment to understand your symptoms, how they impact your life, your medical history and how you are feeling physically as well as emotionally. The consultation is confidential and the information that you provide as well as my diagnosis will inform my treatment plan that will be very specifically tailored to you. 
Acupuncture Treatments in Milcombe near Banbury