Clare Ward Acupuncture | Banbury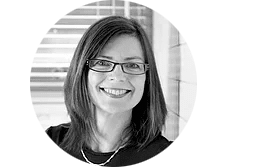 Could you benefit from Acupuncture Treatment?
Clare Ward Acupuncture Clinic
in Milcombe near Banbury
07766370914
Acupuncture is an alternative method of treatment and can work effectively to not only treat physical pain but also to treat psychological issues.

Suitable for: adults, teenagers, children and babies
A warm welcome to all visiting Clare Ward Acupuncture Clinic
Suffering from pain or anxiety can be really disabling. First, we spend time talking and understanding the cause of your discomfort. Using my 15 years' knowledge, qualifications, and experience as a practising acupuncturist, we create a treatment plan to suit you, as every patient is different.  
Headaches/Back Pain/General Pain Treatment
Usher's Syndrome Treatment and other Degenerative Eye Conditions
Anxiety, Tension and Excessive Worries Treatment
Acupuncture has been proven to be effective in managing a range of different issues when used alongside conventional treatments. It involves the insertion of several fine sterile needles at specific points around the body to stimulate the nervous system.
For those patients with needle phobias, she offers a range of no-invasive techniques that can be as equally effective.
Acupuncture can be used for a variety of different reasons including acupuncture for back pain, acupuncture for weight loss, or acupuncture for anxiety or depression.
Training with Andy Rosenfarb, Clare has started treating patients with degenerative eye conditions, although there is no cure, Acupuncture may prevent or slow the progression of the disease.
Please contact Clare by phone or email to discuss your needs.
Acupuncture Treatments in Milcombe near Banbury