Clare qualified as an acupuncturist in 2006 having studied for her degree in Traditional Acupuncture with Oxford Brookes.    Since then she has continued to study and amongst many courses, has spent a year studying Toyohari which is a Japanese style where needles are not inserted.  Clare is a qualified to practice CBT in her clinic which is wonderful for readdressing negative thoughts and creating harmony in the body.  She has studied nutrition extensively and can advise on dietary changes to help many symptoms.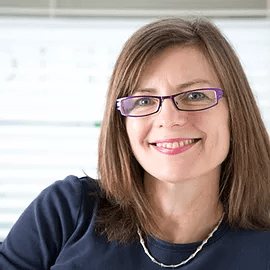 Areas of special interest
Pain Management
Treating Side Effects of Cancer Treatments
Womens Health
Anxiety
Fertility Health
Treating Stress
Menopausal Symptoms
Acupuncture for IVF
Acupuncture in pregnancy & Fertility
Chinese Dietary Wisdom
Acupuncture for Children
Cognitive Behaviour Therapy
Pilates Instruction
Japanese gentle needling techniques (Manaka & Toyohari)
NADA – Detox Protocol
Dr Manaka Yin Yang Balancing – S Birch

Toyohari Meridian Therapy – S Birch

Zero Balancing for postural alignment – A Hext

It takes Two Fertility Training – J Glover

Improving IVF Outcomes – Z West

Facial Diagnosis for Fertility – J Baik

Chinese Dietary Wisdom – D Blyth

Chinese Dietary Wisdom for Fertility and Pregnancy – D Blyth

NADA Protocol for Detoxification and Trauma – R Peckham

Cognitive Behaviour Therapy (CBT) for Anxiety – SDS

Meridian Therapy for Chronic Pain – S Birch

Toyohari for Sleep Problems – S Birch

Shonishin – treating babies, children and teenagers with painless acupuncture – S Birch

Improving Immunity through Acupuncture – J Baik

Treating Babies, Children & Teenagers – R Avern

Treating children with ADHD – J Scott

Toyohari for Back Pain & Headaches – M Fixler

Toyohari for Womens Health – M Fixler

Pilates Exercises for Orthopedic Pain

Pilates Exercises for Pregnancy

Kinesiology Muscle Testing for Food Intolerance – M Urbanowicz

Five Element Diagnosis – J Hicks

ARCC Research Forums

(Using Acupuncture to treat side effects of Cancer treatments)

(Using Acupuncture to treat IBS symptoms)
Clare is a member of the British Acupuncture Council, The British Acupuncture Association and is fully insured.